WIERS BODY SHOPS
& COLLISION REPAIR
Free Estimates. Free Pickup & Delivery.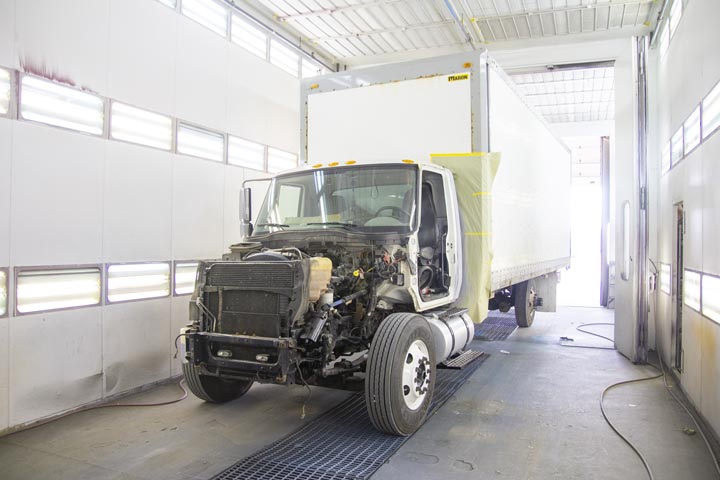 BECAUSE STUFF HAPPENS
Fender, hood, cab, and frame repairs for all brands and models of commercial trucks. Our 30,000-square-foot body shop, located in Plymouth, IN, features four overhead cranes, axle alignment, frame straightening, and a 56 ft. down draft paint booth.
A 65' downdraft spray booth, truck frame rack, and computerized vinyl graphics and artwork department ensure that our Milwaukee Body Shop repairs your vehicles properly.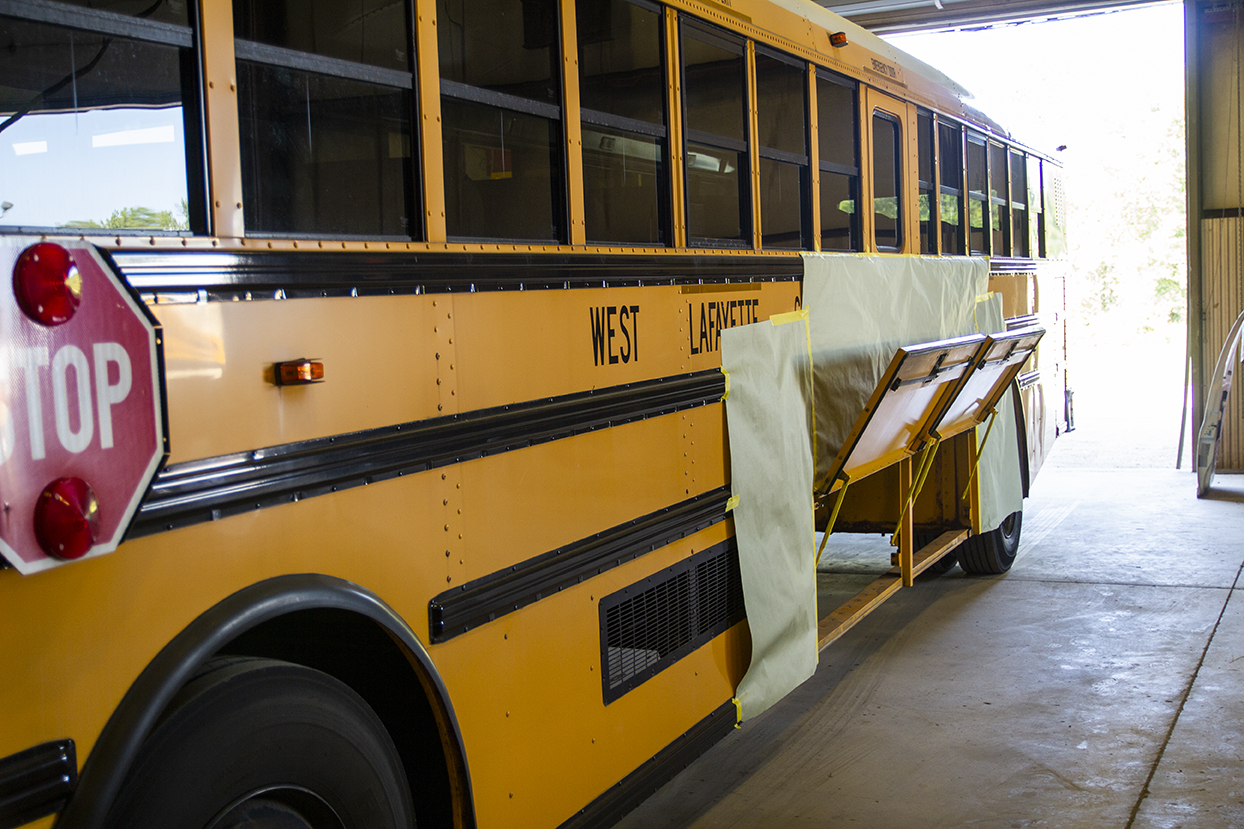 KEEPING CHILDREN SAFE
School transportation departments throughout the state rely on Wiers Body Shop for their collision, warranty, and corrosion issues. Our estimator will travel to your location, provide an easy to read estimate, and arrange a convenient time to repair your buses.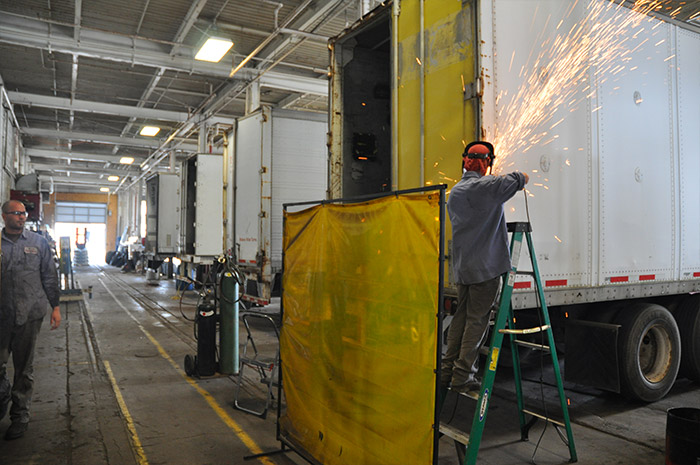 COMPREHENSIVE & COST EFFECTIVE
Enjoy speedy and comprehensive trailer repairs at Wiers. We repair trailers of all makes and models including roofs, doors, panels, floors, suspension, frames and landing gear.
Custom work backed by the Wiers Workmanship Pledge.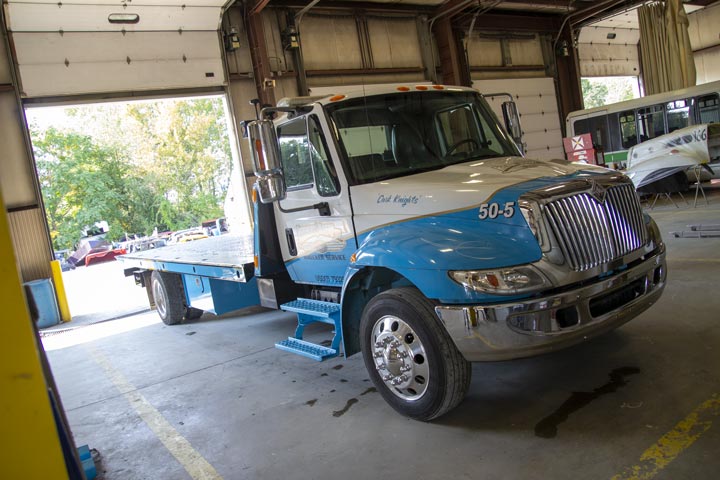 STAND OUT FROM THE CROWD
Make your fleet stand out from the rest of the trucks on the road. Let Wiers work with you to achieve distinctive paint and graphics packages that support your company image.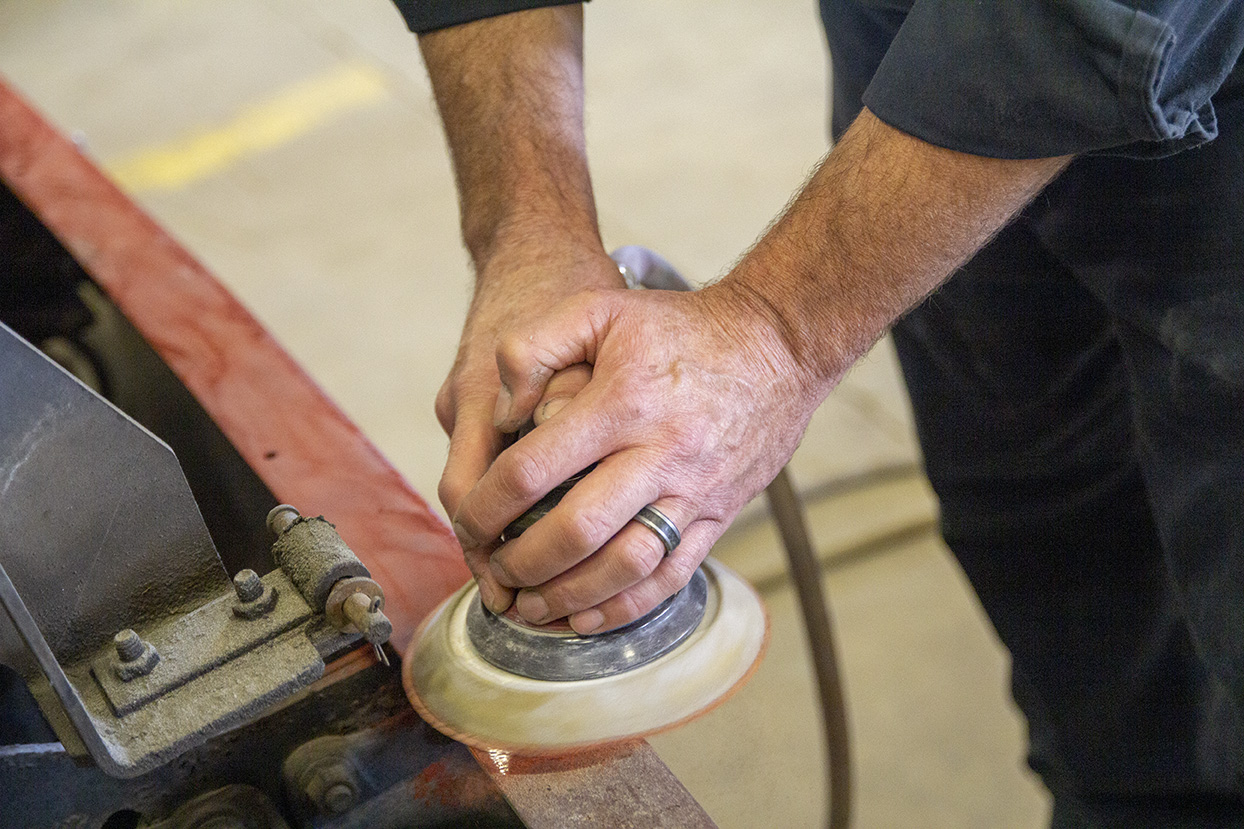 GOOD AS NEW
We offer effective vehicle reconditioning services to keep your existing fleet on the road. Sandblasting, repair and painting is a cost efficient way to promote your company image to customers and drivers.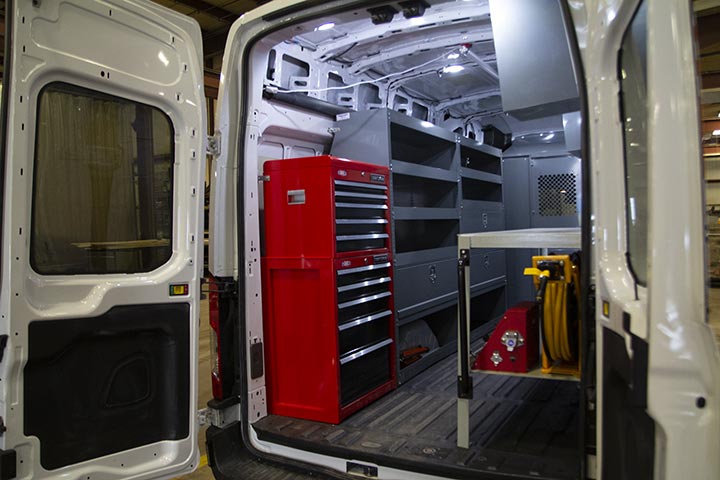 SPECIAL PROJECT EXPERIENCE
Regardless if you need a new body installed or repairs to an existing body, the Wiers Body Shop team has the equipment and experience to do the job. We also up-fit vans, pickups, trailers to your specification for special applications.
WIERS "MAKE IT RIGHT" PLEDGE
Trust all 10 Wiers locations throughout Colorado, Indiana, Kentucky, Ohio, Texas & Wisconsin to provide you with quality truck maintenance and repair solutions. Our teams work hard to earn your business every day and when mistakes occur, we make them right quickly.
FREQUENTLY ASKED QUESTIONS
Q:

Do you charge just to take a look?

A: No! We offer free estimates and free pickup and delivery for work performed in our body shop. 
Q:

What types of vehicles can Wiers' body shops accommodate?

A: We work on all makes and models of commercial trucks, buses, and light-duty vehicles.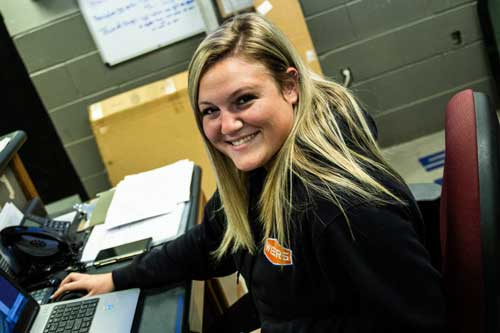 WE REPAIR ALL MAKES & MODELS
SCHEDULE A FREE QUOTE TODAY.
WIERS NEW & USED INTERNATIONAL TRUCK DEALERSHIPS
Title

Address

Description

Wiers International Trucks - Plymouth, IN

2111 Jim Neu Dr, Plymouth, IN 46563, USA

2111 Jim Neu Drive Plymouth, IN 46563

Phone: (574) 936-4076
Fax: (574) 936-9301

Wiers International Trucks - Logansport, IN

1631 W Market St, Logansport, IN 46947, USA

1631 West Market Street Logansport, IN 46947

Phone: (574) 722-5656
Fax: (574) 722-9509

Wiers International Trucks – Lafayette, IN

430 Meijer Dr, Lafayette, IN 47905, USA

430 Meijer Drive Lafayette, IN 47905

Phone: (765) 448-9950
Fax: (765) 447-8824

Wiers Fleet Partners – Denver, CO

5300 Monroe St, Denver, CO 80216, USA

5300 Monroe St. Denver, CO 80216

Phone: (303) 294-0470

Wiers Fleet Partners – Indianapolis, IN

3748 W Morris St, Indianapolis, IN 46241, USA

3748 West Morris Street Indianapolis, IN 46241

Phone: (317) 429-0924
Fax: (317) 757-5734

Wiers Fleet Partners – LaPorte, IN

1933 W 450 N, La Porte, IN 46350, USA

1933 West 450 North LaPorte, IN 46350

Phone: (219) 379-5411
Fax: (219) 379-5496

Wiers Fleet Partners – Louisville, KY

4621 Allmond Ave, Louisville, KY 40209, USA

4621 Allmond Avenue Louisville, KY 40209

Phone: (502) 915-7424

Wiers Fleet Partners – Florence, KY

9000 Empire Connector Dr, Florence, KY 41042, USA

9000 Empire Connector Drive, Florence, KY

Phone: (859) 371-4711

Wiers Fleet Partners – Columbus, OH

1515 Frank Rd, Columbus, OH 43223, USA

1515 Frank Road, Columbus, OH 43223

Phone: (614) 276-6511

Wiers Fleet Partners – Corpus Christi, TX

1026 S Navigation Blvd, Corpus Christi, TX 78405, USA

1026 S Navigation Blvd, Corpus Christi, TX 78405
Phone: (361) 651-1480

Wiers Fleet Partners – Milwaukee, WI

6131 N 84th St, Milwaukee, WI 53225, USA

6131 N 84th Street, Milwaukee, WI 53225
Phone: (414) 358-9980

Wiers Fleet Partners – Pontiac, MI

1591 E Highwood, Pontiac, MI 48340, USA

1591 E Highwood, Pontiac, MI 48340
Phone: (248) 333-3772

Wiers Fleet Partners – Cleveland, OH

Cleveland, OH, USA

215 W. Bridge Street
Elyria, OH 44035
Phone: (216) 317-2283
Mobile Service Technicians
24/7 Emergency Service

Mobile Service Technician – Cincinnati, OH

Fairfield, OH, USA

Phone: (888) 889-4377
Mobile Service Technicians
24/7 Emergency Service

Mobile Service Technician – Lexington, KY

Lexington, KY, USA

Phone: (888) 889-4377
Mobile Service Technicians
24/7 Emergency Service

Mobile Service Technician – Dayton, OH

Dayton, OH, USA

Phone: (888) 889-4377
Mobile Service Technicians
24/7 Emergency Service
Title

Address

Description

Wiers International Trucks - Plymouth, IN

2111 Jim Neu Dr, Plymouth, IN 46563, USA

2111 Jim Neu Drive Plymouth, IN 46563

Phone: (574) 936-4076
Fax: (574) 936-9301

Wiers International Trucks - Logansport, IN

1631 W Market St, Logansport, IN 46947, USA

1631 West Market Street Logansport, IN 46947

Phone: (574) 722-5656
Fax: (574) 722-9509

Wiers International Trucks – Lafayette, IN

430 Meijer Dr, Lafayette, IN 47905, USA

430 Meijer Drive Lafayette, IN 47905

Phone: (765) 448-9950
Fax: (765) 447-8824

Wiers Fleet Partners – Denver, CO

5300 Monroe St, Denver, CO 80216, USA

5300 Monroe St. Denver, CO 80216

Phone: (303) 294-0470

Wiers Fleet Partners – Indianapolis, IN

3748 W Morris St, Indianapolis, IN 46241, USA

3748 West Morris Street Indianapolis, IN 46241

Phone: (317) 429-0924
Fax: (317) 757-5734

Wiers Fleet Partners – LaPorte, IN

1933 W 450 N, La Porte, IN 46350, USA

1933 West 450 North LaPorte, IN 46350

Phone: (219) 379-5411
Fax: (219) 379-5496

Wiers Fleet Partners – Louisville, KY

4621 Allmond Ave, Louisville, KY 40209, USA

4621 Allmond Avenue Louisville, KY 40209

Phone: (502) 915-7424

Wiers Fleet Partners – Florence, KY

9000 Empire Connector Dr, Florence, KY 41042, USA

9000 Empire Connector Drive, Florence, KY

Phone: (859) 371-4711

Wiers Fleet Partners – Columbus, OH

1515 Frank Rd, Columbus, OH 43223, USA

1515 Frank Road, Columbus, OH 43223

Phone: (614) 276-6511

Wiers Fleet Partners – Corpus Christi, TX

1026 S Navigation Blvd, Corpus Christi, TX 78405, USA

1026 S Navigation Blvd, Corpus Christi, TX 78405
Phone: (361) 651-1480

Wiers Fleet Partners – Milwaukee, WI

6131 N 84th St, Milwaukee, WI 53225, USA

6131 N 84th Street, Milwaukee, WI 53225
Phone: (414) 358-9980

Wiers Fleet Partners – Pontiac, MI

1591 E Highwood, Pontiac, MI 48340, USA

1591 E Highwood, Pontiac, MI 48340
Phone: (248) 333-3772

Wiers Fleet Partners – Cleveland, OH

Cleveland, OH, USA

215 W. Bridge Street
Elyria, OH 44035
Phone: (216) 317-2283
Mobile Service Technicians
24/7 Emergency Service

Mobile Service Technician – Cincinnati, OH

Fairfield, OH, USA

Phone: (888) 889-4377
Mobile Service Technicians
24/7 Emergency Service

Mobile Service Technician – Lexington, KY

Lexington, KY, USA

Phone: (888) 889-4377
Mobile Service Technicians
24/7 Emergency Service

Mobile Service Technician – Dayton, OH

Dayton, OH, USA

Phone: (888) 889-4377
Mobile Service Technicians
24/7 Emergency Service