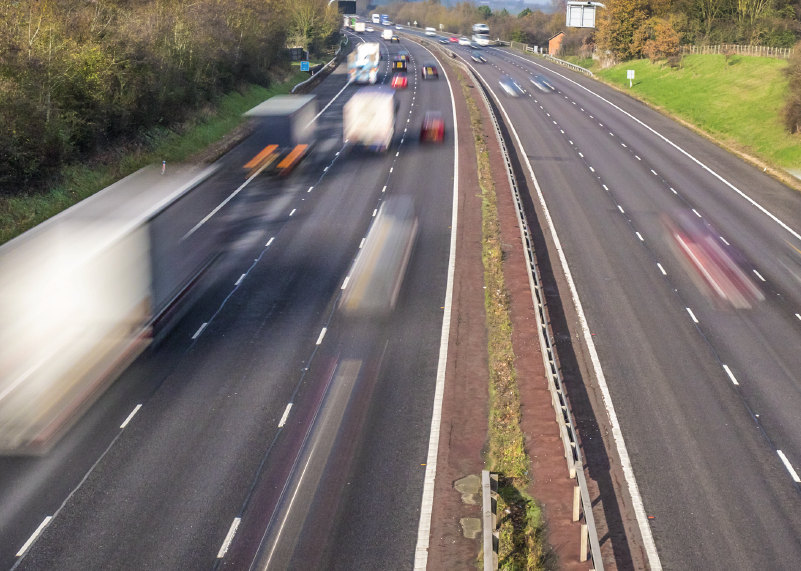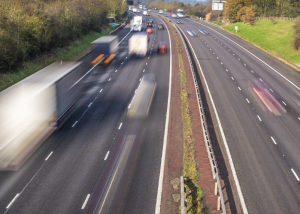 Self-driving vehicles are one of the latest and hottest trends in transportation leaving some business owners wondering what the future holds for all modes of transportation, including the trucking industry.
In the past month, large deals have been struck between Waymo and Avis Budget Group for fleets of self-driving cars to be serviced and maintained. As these deals are happening for cars, many technicians look forward to the day when similar agreements are made for self-driving semi-trucks. When a semi-truck is fully autonomous and can drive across the country itself, mechanics and technicians will need to know how to fix them efficiently, effectively and in a mobile setting.
Self-driving trucks are currently aiming to curtail overall gas consumption and give drivers a break when on the open highway. Much of what is being developed will eliminate the need for a driver to be behind the wheel through open stretches of highway while city driving, inclement weather, and other unforeseeable mishaps will continue to create a need for truck drivers to be behind the wheel.
"Technology will not slow down. As the mechanics and technicians for the trucking industry, we can't either," explained Tom Wiers, chief executive officer of Wiers Fleet Partners. "We are up to the challenge and know the trucking industry will be forever evolving and our mechanics, technicians and drivers will always have a role in developing the entire trucking world. The advanced technology will also require specialized services and technicians who will be required to have an advanced knowledge revolving around autonomous tech."
Moreover, there will continue to be a need for maintenance and service from teams like Wiers Fleet Partners as this technology advances. Items like tire blowouts, oil changes, drivetrain issues and more will still need to be addressed routinely. Additionally, these teams will have to embrace the change in technology and acquire new knowledge as autonomous truck fleets become a reality
"Currently we develop our technicians, mechanics and staff to be familiar with digital technology platforms such as telematics," explained Drew Hettich, the newly appointed chief operating officer of Wiers Fleet Partners. "We also look forward to growing our relationship with the manufacturers of the new self-driving semi-trucks as we proactively seek out ways to be a leader in the fleet management industry."
A recent initial trial of a self-driving truck came from an Uber owned company and has been noted saying they want to, "produce an aftermarket kit comprised of radar and camera sensors that, when harnessed to proprietary software, will allow the nation's 350,000 owner-operator truckers to keep their trucks on the road longer without cutting into their carefully monitored driving time."
The ability to add on an aftermarket kit to 350,000 trucks currently running on the U.S. highways provides an instant need for companies like Wiers Fleet Partners to connect with local fleets and address potential maintenance, service and updates necessary to keep these trucks on the road.
"As a progressive technology based company, we realize the changing economy of the fleet trucking industry accompanied by the evolving nature of autonomous trucks will challenge the industry and our team. We will identify every opportunity to grow and ensure our team stays aligned with government regulations and compliance around self-driving rigs," Tom Wiers explained.
In addition to adding an autonomous driving kit to a current semi truck set up, government regulations and compliance is also a growing concern in the United States. According to the National Conference of State Legislatures,
In 2017, 33 states have introduced legislation. Last year, 20 states introduced legislation.

Sixteen states introduced legislation in 2015, up from 12 states in 2014, nine states and D.C. in 2013, and six states in 2012.

Since 2012, at least 41 states and D.C. have considered legislation related to autonomous vehicles.

Nineteen states—Alabama, Arkansas, California, Colorado, Connecticut, Florida, Georgia, Louisiana, Michigan, New York, Nevada, North Dakota, Pennsylvania, South Carolina, Tennessee, Texas, Utah, Virginia and Vermont—and Washington D.C. have passed legislation related to autonomous vehicles.

Governors in Arizona, Massachusetts, Washington and Wisconsin issued executive orders related to autonomous vehicles.
While the growing concern of these trucks replacing drivers may be a topic of conversation, Wiers Fleet Partners says the current autonomous path is providing a transition to the future of fully autonomous trucking, which is still a little while away.  
Wiers added, "We don't see truck cabs being completely empty for a while but know it is on the horizon and are proactively watching government regulations and compliance issues to ensure we are fully prepared to handle the coming evolution in trucking."