Go Above and Beyond: Professional Development at Wiers
On average, people spend a little over 13 years of their lives at work, and that's too much time to spend at a company that doesn't value your contributions or provide advancement opportunities. At Wiers, we not only recognize that the time each of our employees invests in their work here is significant, we prioritize investing in each and every individual within our company. Beyond competitive wages and a safe and positive work environment, so much of the investment in our teams fits under the umbrella (or in our case, under the hood) of professional development.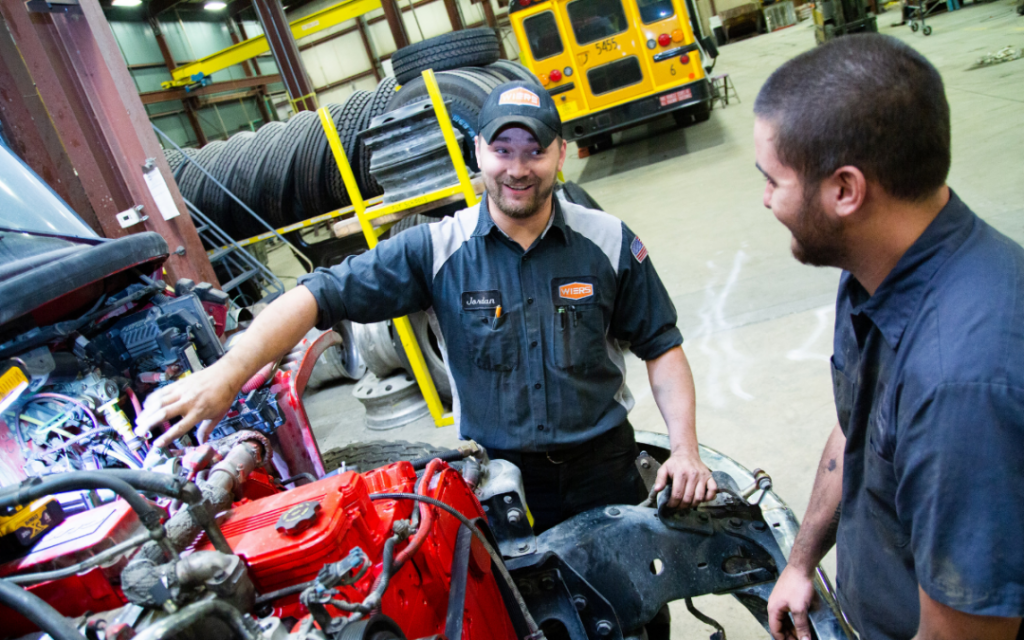 Why does Wiers prioritize professional development?
It empowers our employees.

There's a quote by Stephen R. Covey that says, "Always treat your employees exactly as you want them to treat your best customers." Beyond treating employees well (because we wouldn't think of treating them any other way), showing our team support will help empower them to build their expertise, trust their experience, and do work they are proud of.

It increases our quality of work.

We started as trucking business owners ourselves. We know firsthand just how important excellent service and fixing things right the first time really are. By providing trainings – on an individual and group level – and mentorship through our experienced employees, we can truly call ourselves experts who are taking on the latest innovations in our industry and putting them to use for our customers.

It provides advancement opportunities.

While advancement opportunities exist throughout each department of our seven locations, this is most evident in looking at our diesel technician positions. With an outlined path for success, our technicians can move through five distinct levels of mastery and earn higher pay and benefits along the way. From Apprentice, Junior, Service, Senior, and all of the way to Master, these five levels are achievable goals and our technicians are supported each step of the way.

It instills a growth mindset.

Companies continue to thrive if their employees do, and right now, our employees have embodied what it means to be "above the line" each day when they come to Wiers. To us, that means being open, curious, and committed to learning. If you want to live "above the line" with us, click here to learn more.
Beyond these four reasons, there are a million more behind the question of why we hold so much value to professional development at Wiers. If you want to join a team of experts and mentors that believe in constant improvement, you're in the right place. To search our current job openings, click here: http://bit.ly/WiersCareers