Wiers Ranks in the Top 47 Dealers for the 2019 SATISFYD Top Dealer Awards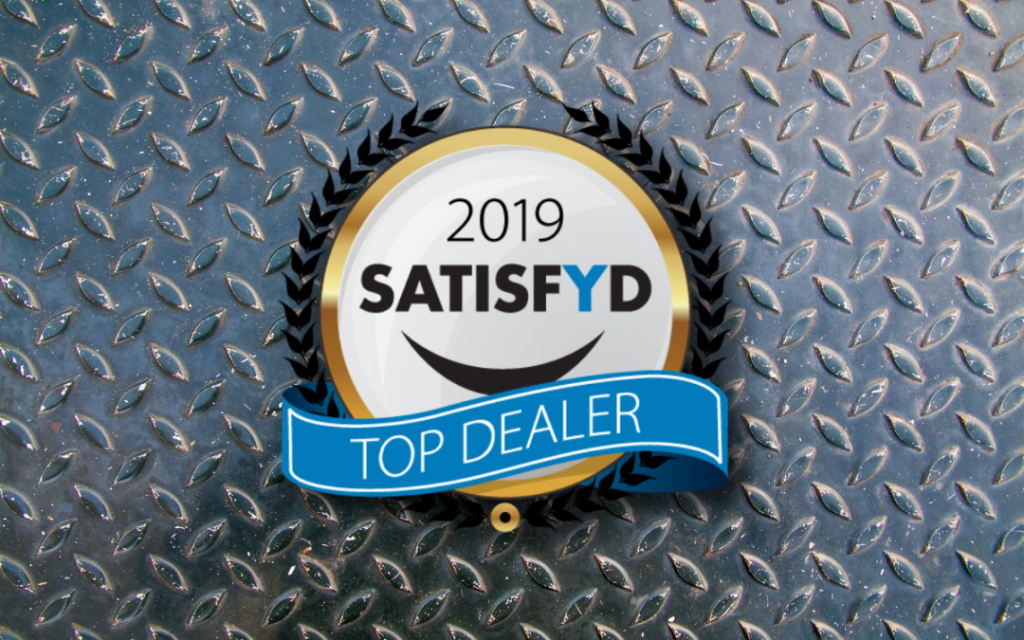 We are proud to announce that Wiers has been ranked by SATISFYD as one of the Top 47 dealers in the equipment industry, winning the 2019 SATISFYD Top Dealer Award. This annual honor is awarded to an exclusive group of the best dealerships as selected by their own customers, and represents those dealers who have shown a strong and consistent commitment to putting customers first. SATISFYD is an expert in customer feedback processes in the heavy equipment industry.
---
"It is an honor to be recognized; This award recognizes our great staff and their commitment to customer success," said Tom Wiers, CEO & Owner of Wiers. "Wiers has been a long term partner with SATISFYD because customer feedback is critical to our continuous improvement culture. We review every survey and take all feedback extremely seriously so we can make TRUCKS ROLL."
---
As the equipment industry continues to consolidate and product differentiation continues to shrink, customers are becoming increasingly more concerned with the overall level of experience they receive when working with certain dealerships. Going forward, the most successful dealers will be those committed to providing the best customer service.
Utilizing SATISFYD's platform, Wiers is able to collect and assess valuable customer feedback on a consistent basis, and make more informed, customer-driven business decisions over time.
To be selected for this honor, SATISFYD conducts customer experience surveys each year on behalf of over 1,000 equipment dealers from a variety of industries. SATISFYD aggregates this survey data/feedback collected during the previous year and uses it to recognize the highest performing dealers. They then compare dealer overall scores to their industry benchmarks and select the highest performing dealers throughout the US, Canada, and Australia. The complete list of the 2019 SATISFYD Top Dealer Award winners can be found at http://www.satisfyd.com/topdealeraward/.
Thank you to the entire Wiers team for working so hard to help us achieve this award.