Truck Driver Appreciation Week 2019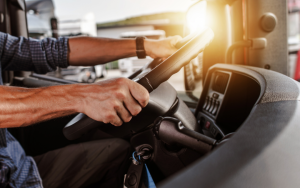 This week officially marks 2019's National Truck Driver Appreciation Week where industries, businesses, and individuals across the nation thank and honor truck drivers for their hard work and dedication. This weeklong celebration runs September 8-14, 2019, and Wiers would like to take a moment to thank all the men and women who keep America moving.
Truck Driver Appreciation Week, outfitted in a fresh logo for 2019, has been an industry tradition for almost 25 years. Backed by the American Trucking Associations, whose history dates back to 1933, National Truck Driver Appreciation week or #NTDAW officially became a national holiday in the fall of 1995.
"Every September, trucking comes together to recognize what we consider the most important profession in the country: truck drivers," said ATA President and CEO Chris Spear in a press release about the upcoming week of celebration. "This year, ATA is partnering with leading trucking companies, industry suppliers and state associations to salute truck drivers throughout North America…"
Trucking is considered one of the economy's most demanding and important jobs, delivering roughly $726 billion in revenue (ATA). The trucking industry supplies the country with just over 7 million jobs, with only 3.5 million of them being the drivers themselves.
"Truck drivers are an integral part of the nation's growing economy and deserve to be celebrated by their companies, customers, neighbors, families and friends," said Spear in last year's press release. "Everything that we consume – groceries, school supplies, clothes, medicine – gets delivered by a truck driver whether it's to your front door, your local market, or your workplace. These drivers improve our quality of life by dedicating themselves to safety and making every effort to deliver the things we need efficiently, professionally and responsibly."
Many trucking companies celebrate this week by hosting company barbeques, awarding safety bonuses, presenting performance awards, and other recognitions. We at Wiers are in a constant state of appreciation for this nation's truck drivers and salute their service this week and always.
To round out the week, ATA is honoring truck drivers on Friday, September 13 with special recognition at Nationals Park in Washington D.C. during the Nationals game. Thank you to truck drivers everywhere. You keep us – and this country – rolling!
#ThankATruckDriver #NTDAW